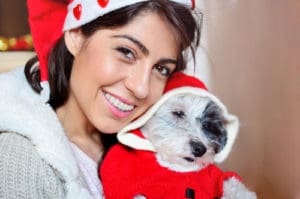 The end of the year is fast approaching. Before you know it, we'll be making resolutions and writing 2018 on our paperwork. Take a moment and think – have you made the most of your dental insurance benefits this year? It's time for an end-of-the-year benefits check!
The staff at our Georgetown dental office is here to help you maximize your dental benefits to be sure that you've received the treatments you need or want within the calendar benefit year. This includes your regular hygiene appointments every six months and taking care of any cavities that may have appeared during that time. But have you thought about other options, such as:
Cosmetic Dentistry like dental bonding to fix chipped or discolored teeth
Restorative Dentistry like dental implants to replace a missing tooth
Or even Invisalign clear aligners to straighten your teeth comfortably and quickly. In fact, if you start Invisalign therapy now, you may have the straight teeth you've always wanted before Christmas of 2018.
Don't forget that your Georgetown dentist is also here to help with nightguards to help you stop grinding your teeth at night, especially at this time of year when life tends to get a bit more…shall we say…. stressful?!
Your Trade Winds Dental team is here to help you achieve and keep that healthy, happy smile that we love to see every time you walk in our door. So if you have a concern or a dental need, it's not too late! Call our office today to discuss your end-of-the-year benefits status with our staff and also to answer any questions you may have about our services.