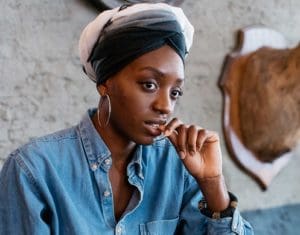 Dental anxiety is nothing to joke about. Many people have had a painful or scary experience at a dental office in the past that has left them feeling stressed and downright scared of going to another dentist… even for a cleaning. At our Georgetown dental office, we never want our patients to feel uncomfortable or fearful. There are some things we can do to help ease dental anxiety…
Peaceful Surroundings
Many people have said that our office feels more like a spa than a dental office. We've decorated the office with soothing Thai and Balinese accents, along with live plants, to help you feel relaxed from the moment you walk through the door. Let us make you a smoothie while you relax and gaze out at the duck pond. 
Trouble Getting Numb? Consider Sedation
Some patients who have come to our Georgetown dental office from other places have told us that they developed a fear of needles, and dentists in general, because of the pain of lots of Novocaine and difficulty getting numb. We have two different options for sedation dentistry that can help to alleviate that fear.
Oral Conscious Sedation

–

this is sometimes called pill sedation. We'll give you an oral medication to calm you and take the edge off of your worries. You'll still be fully awake, but much more relaxed. 
Inhalation Sedation

– which is often called "laughing gas." A combination of nitrous oxide and oxygen is inhaled through a mask to help you relax. Again, you're not going to be put to sleep. You'll be able to ask questions and be fully alert, but without the tension or nervousness.
Talk To Us
Oftentimes there's something simple that we can do during a procedure or cleaning to help you relax. Maybe you'd like to listen to your favorite tunes, or wear sunglasses so that the light isn't so bright. Or perhaps you'd like a big, soft blanket on your lap, or a friend to be sitting in the room for moral support. We are here to help you have the healthiest, most confident smile possible, so if there's something that we can do to help, please just ask!
We hope that we've eased some of your fears or nervousness about going to the dentist. If you haven't been to a dentist in a long time, don't worry. Give our dental office in Georgetown a call, and we'll work together to get your smile back in shape.